About the author

David M. Smick is a global financial strategist, magazine editor, and author, most recently, of the national bestseller The World Is Curved: Hidden Dangers to the Global Economy (Penguin Portfolio, 2008).
Mr. Smick is the Chairman and Chief Executive Officer of Johnson Smick International, Inc., a financial market advisory firm based in Washington, D.C.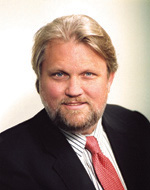 Founded in 1985, the firm advises some of the world's most successful traders and investors. Its first client was Soros Fund Management.
Former President Bill Clinton called The World Is Curved one of the top three books on the global financial crisis. New York Times columnist David Brooks described the book as "astonishingly prescient." The book received the Gold Medal from Axiom Business Book Awards as the year's "best book on international business/globalization." The Financial Times described Mr. Smick as "one of Washington's premier insiders" in the field of economic, financial and trade policy.
Mr. Smick is also the founder, editor, and publisher of the acclaimed quarterly The International Economy. Launched in 1987, the publication targets financial policy officials and market strategists.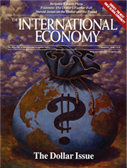 The publication's editorial advisory board includes European Central Bank President Jean-Claude Trichet, Columbia University economist Jeffrey Sachs, and Harvard's Martin Feldstein.
Mr. Smick began his career in Washington in 1975 as a member of the professional staff of the United States Senate. From 1978–84, Mr. Smick served as the chief of staff to a member of the leadership of the U.S. House of Representatives. Working with the bipartisan leadership of the Congress, Mr. Smick organized a series of U.S. Congressional Summits on the Dollar and Trade attended by heads of state, finance ministers, and central bank governors.
Mr. Smick's views on domestic and international economics have appeared regularly in major newspapers and magazines, here and abroad, including the Wall Street Journal, the Washington Post, and the New York Times.
For a hi-res photo of Mr. Smick, click here.